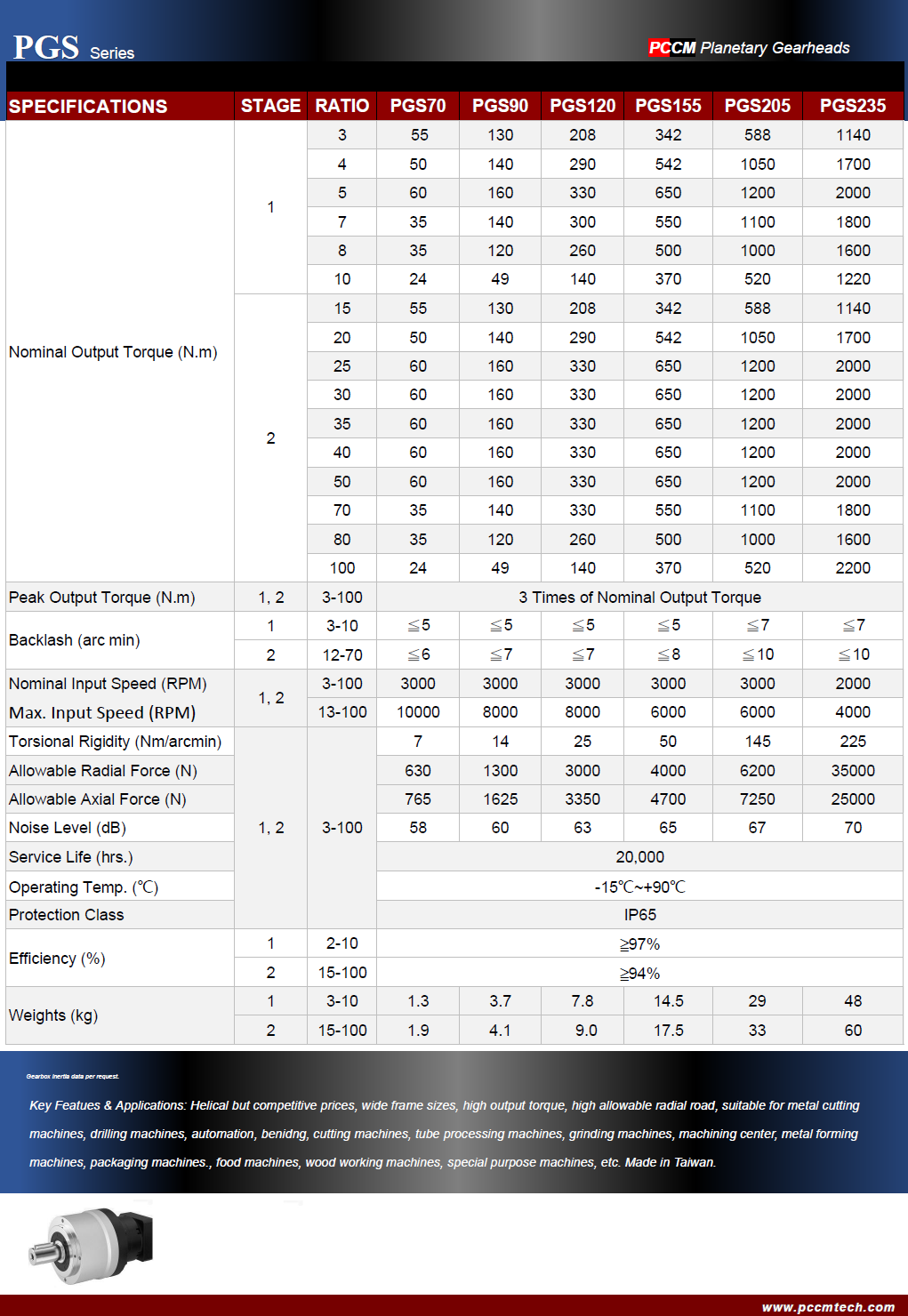 PGS SERIES KEY SPECIFICATION FEATURES
Helical, precise, high efficiency.

High allowable torque, radial/axis loads.

The gearbox input sizes enlargeable, cost-effective choice.

Easy installation & maintenance free.

Wide frame sizes: 50mm, 70mm, 90mm, 120mm, 155mm, 205mm, 235mm & diverse reduction ratios
PGS SERIES KEY STRUCTURE & DESIGN FEATURES:
With integrated planetary arm bracket, one-piece output shaft constructed increases torsional rigidity and accuracy.

The planetary and sun gears are manufactured from high quality steel, precision-machined carburized, precise teeth grinding, features better wear resistance & impact resistance and longer service life.

Adapters will be produced with material of aluminum alloy, corrosion-resistant-strengthened, compatible to almost all brands of servo motors.